We use our motto "Perfection in Details" in every aspect of our work. As a leading producer of jewellery with natural stones, we aim to create exceptional and unique collections, while paying attention to an ethical approach to cooperation and caring for the natural environment.
S&A pursues its sustainability in a multi-threaded way:
Business ethics and human rights
our business goals are accomplished with respect for co-workers and suppliers
we comply with safety regulations and labor laws, and as of March 2020, we have introduced additional safety precautions and solutions to prevent the spread of disease while ensuring the smooth operation of the company
by business ethics we also mean the respect for others ( honoring their dignity, differences and opinions), professional and business confidentiality, fair employment, maintaining a good atmosphere at work, non-discrimination tolerance and equal opportunities for everyone
we are involved as an active member of the amber industry, we value cooperation and we are active in local community; for our efforts we have been awarded many times, for example with the Award of the Minister of Economy for the promotion of the industry on international markets
we support charity organizations (e.g. WOŚP, hospices, NATO Charity Bazaar) and women's organizations (Lady Business, Babski Rajd)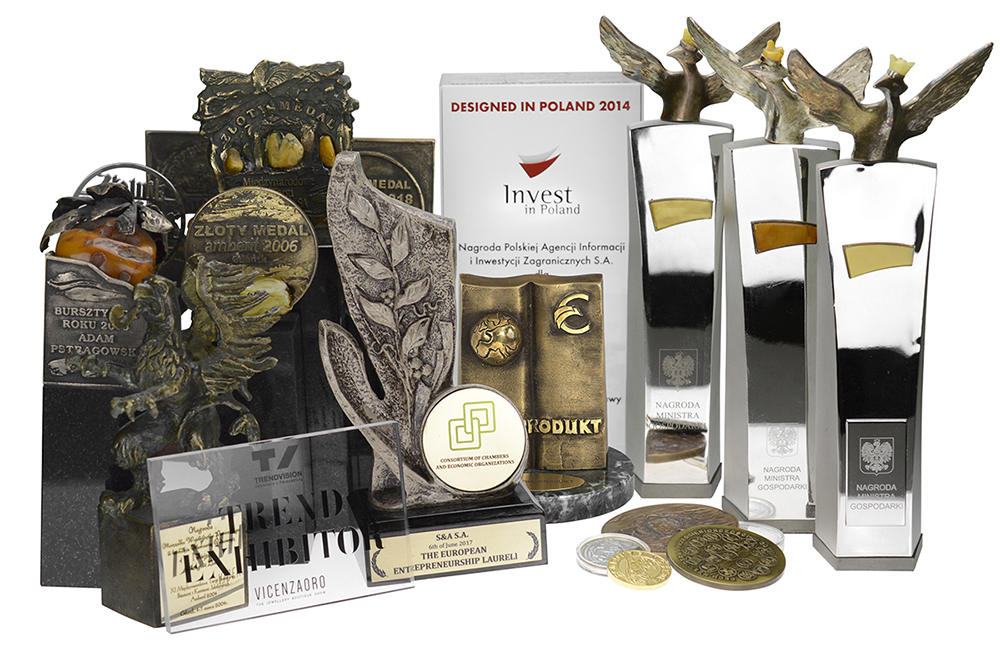 Chain of Supply
with our own stone grinding workshop and having all production departments located in one place, we have full control over all production processes
silver used for the production of our jewellery comes from a Polish mine (KGHM)
the gold used in our production comes from the European Union
we use environment-friendly and legal amber sources – it is traditionally pulled out from the sea or from the open field, which will be recultivated after the process of excavation
we control the origin of the other raw materials by selecting proven and reliable suppliers who meet international standards and are committed to the same ethical principles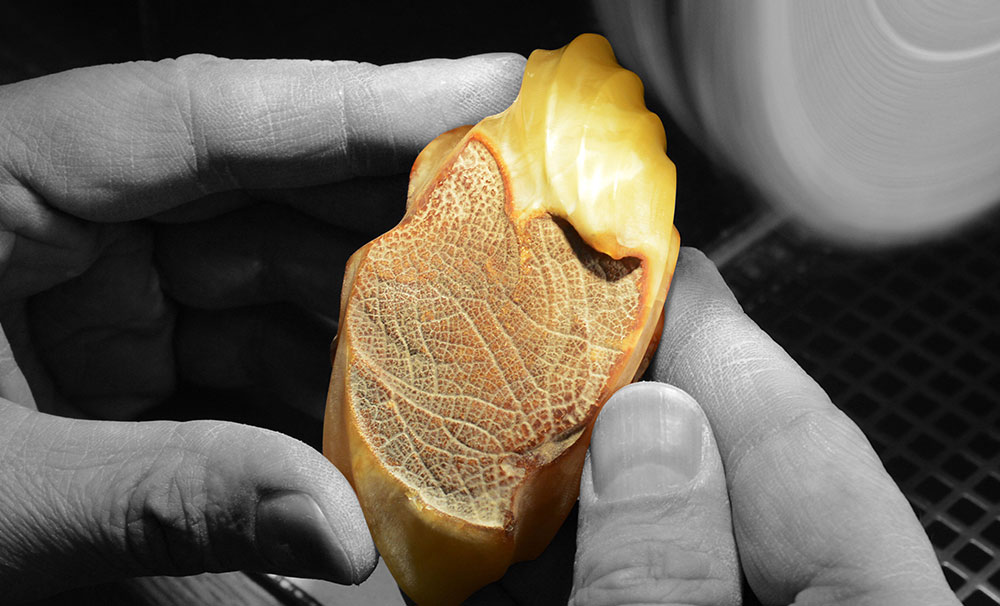 Environmental impact
I order to reduce our environmental footprint, we strive to ensure that all materials we use are sourced in an environmentally responsible manner and that our production methods are not harmful to the environment.
100% of silver and gold we use is recycled
we use natural stones and natural Baltic amber
In order to minimize the production wastes and to make the best use of the natural raw material, we select the appropriate stone size – the most suitable for the desired shape, i.e. gradation
we want to maximize the usage of materials – we care for the environment and do not waste its resources, amber chips which are too small to be used in jewellery are being sold to cosmetic companies, which use them in the production of cosmetics, and from bigger pieces we create limited series of products for outlet stores.
we reduce our carbon emissions – we consolidate orders so that our machinery is used 100% during each manufacturing process
production wastes, such as gypsum and wax, are recycled
we minimize the use of plastic – we filter our drinking water without using plastic containers
we minimize water consumption by using water aerators, and where possible we have closed water cycles.
our goal is to generate our own energy, which will be possible through the installation of solar panels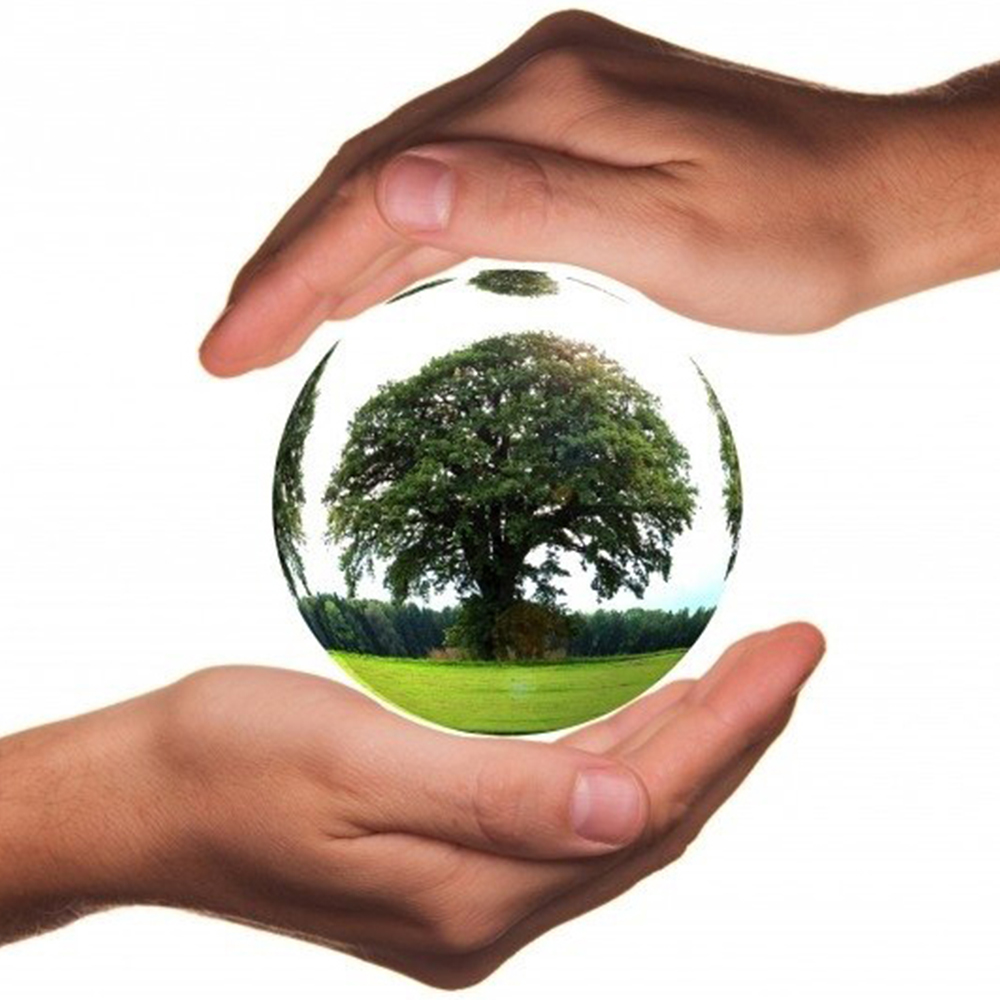 Management control
we use MRP II production management system to control the usage and the flow of materials
we also use FIFO and LIFO
we are subject of audits in order to optimize all processes.
we are implementing the Lean Managment philosophy in order to reach the highest quality of products while limiting wastage of energy, materials and processes
among our employees we promote the culture of continuous improvement in the spirit of Kaizen. The method of small steps gradually enforces changes at work, generates the necessity of continuous change for the better
we follow the Just in Time policy, which ensures a continuous flow of work in the company, reduces unnecessary supplies, improves the quality
paperless office – we protect the environment by reducing paper consumption. Digitalization of document flow and business processes has a positive impact on the operation of the company and its relations with customers.